FEATURED YACHTS FOR SALE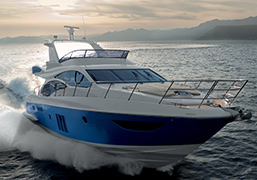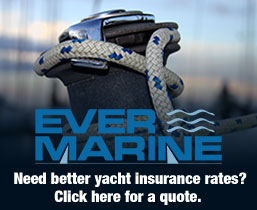 TRADES
39 Tiara Sovran
37 Tiara Open
BROKERAGE
62 Azimut
60 Maritimo Flybridge
55 Azimut
MEGAYACHTS 90 FEET AND OVER
NEW YACHTS FOR SALE
| | |
| --- | --- |
| Azimut | |
| Bertram | |
| Tiara | |
| Robalo | |
RESOURCES
Evermarine Yacht Sales USA - Miami and Ft. Lauderdale
Tiara Yachts Super Dealer for Miami and Ft. Lauderdale offering a wide selection of Tiara Yachts, Bertram Sport Fishing Boats and Robalo Boats. Contact us at 305 433 3211.
E vermarine Yachts Sales combines the best and latest American designs of luxury yachts and fishing boats, with a wide range of expert services - including yacht sales, yacht chartering for your yachting vacation, yacht brokerage, and yacht financing - and added to this the unbeatable yachting locations and opportunities around Miami and Ft. Lauderdale, the Caribbean, Atlantic and Pacific oceans, and more.
Azimut Yachts
Azimut Yachts reflect the Italian company's cutting edge design and technological research. Both sporty and elegant, Azimut Yachts are designed for fun on the water. Sophisticated use of space and light makes these yachts exceptionally livable and offers superb entertainment capabilities. Advanced technologies range from docking assistance to solar panels that recharge the boat's batteries in some models. As Azimut puts it, on an Azimut yacht, one finds many of those moments when everything is just as it should be.
Tiara Yachts
Evermarine is very proud to now add Tiara Yachts to our dealership. No yacht manufacturer sets their standards higher than Tiara Yachts. In the view of Tiara, being the best is not enough. It is that tireless quest for perfection which has made Tiara Yachts a leader in North American luxury fishing yacht manufacture.
Bertram Sports Fishing Boats
Bertram Yachts is the line of Ferretti Group yachts which specialises in Sports Fishing Boats and has been building and developing the highest quality fishing boats for over forty years. The latest hull technology and fishing equipment on Bertram Yachts is matched by the luxury of the spacious interior design which makes Bertram Yachts the ultimate yachting experience to fish from and to live in.
Evermarine Miami and Ft. Lauderdale - Featured Yachts
~ Copyright© Evermarine Yacht Sales, Inc. - All Rights Reserved~